The Rest Stop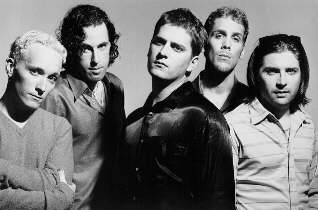 Welcome matchbox20 fans!!!



Latest updates:

Band Members (8/15), Lyrics (8/15), Discography (8/29), Articles-New magazine added (9/3), Links (9/20), TV Appearances (9/27), Gossip (10/2), News (11/12)

Happy Birthday Brian!

November 14

Rob Thomas-Vocals

Kyle Cook-Lead Guitar, Background Vocals

Adam Gaynor-Rhythm Guitar, Background Vocals

Brian Yale-Bass

Paul Doucette-Drums

with Joey Huffman-Keyboards
Email me with questions, comments, suggestions...anything!
View My Guestbook Sign My Guestbook
FastCounter by LinkExchange